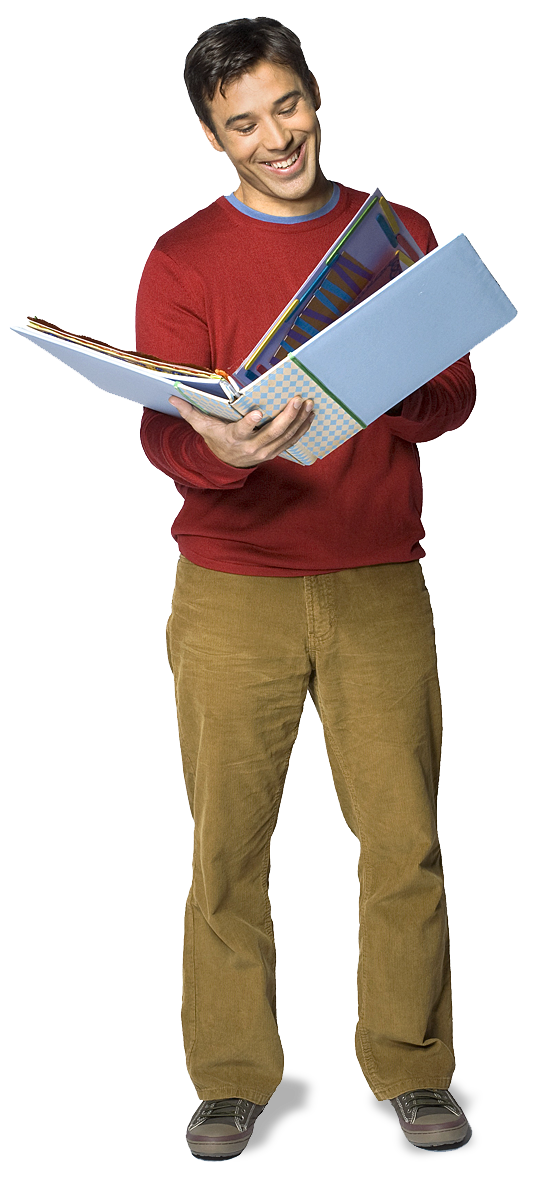 Steve is excited to bring his unique brand of catchy and educational music to schools and libraries in his home state of CT.
---
Steve Roslonek of SteveSongs is one of the most engaging performers on the national kids music scene. With four #1 hits on Sirius-XM Radio, multiple Parents' Choice Gold Awards and NAPPA Honors, and a Kidscreen nomination for Best Kids TV Host of the Year, his educational songs and videos have resonated with millions of kids, families and teachers. Over the last 15 years, Steve has traveled the country playing over 3000 shows in venues from The Geffen Playhouse in Los Angeles, to The Austin City Limits Music Festival in Texas, to Legoland in Orlando, Symphony Space in New York, Fenway Park in Boston and even the White House in Washington, DC. Steve is excited to bring his unique brand of catchy and educational music to schools and libraries in his home state of CT. Steve uses song and story to engage young listeners and share his enthusiasm for Science, Literacy and Health and Wellness.
Elementary School Assembly
Steve's assembly programs (PreK-2nd grade and 3rd grade-5th grade) are energetic, interactive, and educational. His presentation will have the children (and teachers) singing, dancing, laughing and learning throughout. Steve draws from a large catalog of original and award winning songs written to help teach and/or reinforce classroom lessons. Some topics include Health and Wellness ("Eat Right, Exercise, and Read", "The Veggie Song", "Recess Rocks", "5-2-1- 0"), Science ("Gravity", "Matter", "The Water Cycle", "Atoms"), Literacy ("Soaring with Reading", "Reading Rocks", "Bear Hunt", "Cuando Sabemos Leer", "The Rhyming Machine", "Harry Potter") and Character Development ("Kindness", "Little Drops of Water", "Superhero You", "MLK"). Teachers can choose songs from an online listening station that most closely correlates with classroom curriculum OR Steve can curate a "best of" setlist for the visit. Online music videos and study guides help teachers and students extend the learning beyond the school assembly. Teachers are encouraged to explore and share the songs and dance moves with students in advance of Steve's visit, which helps to build excitement and group participation.
Writing Workshops (Grades 2–6)
Write and Record and Perform a Song: Steve will take students on a musical journey of writing and creating. Learn the elements of songwriting and composition as Steve introduces general song structure, discusses writing techniques and helps students communicate with a listening audience. Kids will construct a strong from scratch – Subject, Setting, Facts and Rhyming Phrases. He usually works with a topic from their classroom curriculum - any subject will do!
---
Comments from Educators
"That was the best program for young children that I've ever seen! You drew them right in with your sense of humor and kept them engaged with your endless energy – not to mention terrific songs. My kids didn't want to leave!"
-Jessie Wenning, Teacher The Fitzgerald School Cambridge, MA
"Not just a musical journey, but an entertaining, interactive and educational one....amazing!"
-The Boston Globe
"I have never seen all the teachers so excited about any one performer and I have never seen so much accomplished in one day. Steve truly gave us a wonderful, fun and productive day. And we wrote the best songs??"
-Susan Elliot, Principal Monroe Elementary School Monroe, CT
---
To Book Steve
For information on booking contact Lori at 617-851-6189 or email Lori.