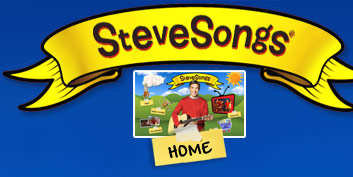 Do you play SteveSongs music even when the kids aren't around? Know every word of Fast Monkey? Do you wish everyone knew about SteveSongs?

Please join Operation: STEVE!

Operation: STEVE is a nationwide street team of moms and dads who help promote SteveSongs events in their area by distributing flyers, sending emails, or networking through listservs. Participation is very easy (we're busy parents too!) and it's free! In exchange, you'll gain access to special news, promotions and VIP privileges.

Membership is for grown-ups only.

Help bring Marvelous Music to unsuspecting families everywhere!

To join Operation: STEVE, or for further information, click below. Please rest assured your personal information is for SteveSongs use only, and we never spam!